Rainer Maria Rilke
This one is about waking up to my intent so I will start to see more of it in the world around me.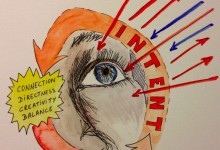 Quote
Do not assume that he who seeks to comfort you now, lives untroubled among the simple and quiet words that sometimes do you good. His life may also have much sadness and difficulty, that remains far beyond yours. Were it otherwise, he would never have been able to find these words.
Quote
Let life happen to you. Believe me: life is in the right, always.
Quote
Perhaps all the dragons in our lives are princesses who are only waiting to see us act, just once, with beauty and courage. Perhaps everything that frightens us is, in its deepest essence, something helpless that wants our love.
Quote
The purpose of life is to be defeated by greater and greater things.