Mahatma Ghandi
Quote
The best way to find yourself is to lose yourself in the service of others.
Quote
The enemy is fear. We think it is hate, but it is fear.
This one is about waking up to my intent so I will start to see more of it in the world around me.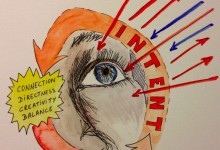 Quote
Action expresses priorities.
Quote
To believe in something, and not to live it, is dishonest.
Quote
There is more to life than increasing its speed.