The subject of this post is borrowed from a book with the same title. The 1976 book Good Lemonade by Frank Asch and Marie Zimmerman tells the story of Hank who sells lemonade to his friends. Throughout the story we learn that the quality of his lemonade is not so terrific and – no matter how hard he tries to sell and repackage the product – the competing lemonade from his friend Howie sells better.
Hank is convinced that bad tasting lemonade can be salvaged. All he needs is a little advertising and promotion. The moral of the story is clear: no matter how good you package and sell your product – if the quality is no good – people will feel betrayed and turn you down. Likewise, if you have a good product it will stand out – regardless of the marketing campaign. Good lemonade seems to benefit from an invisible hand as customers become fans.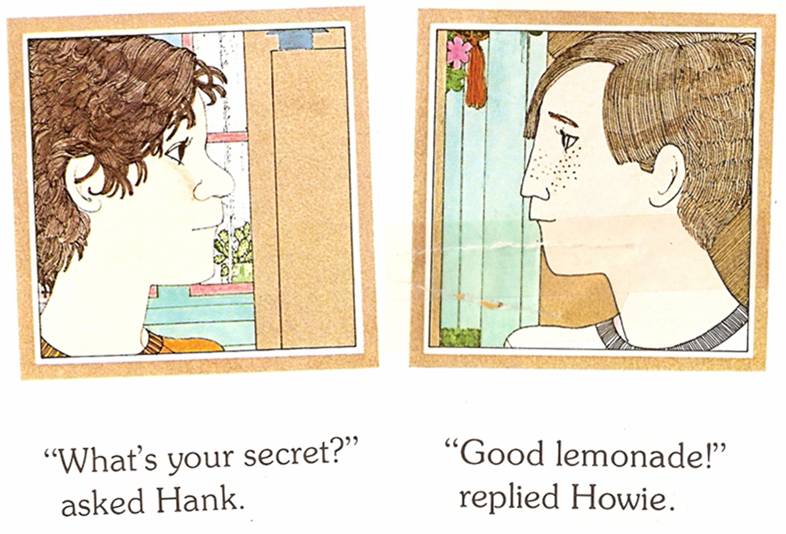 Regular readers already know that I gracefully pick up marketing logic in order to recycle the insights on the inside of an organization. If it works for a customer there is a fair chance that it also works for an employee – because neither of them is stupid. In the context of organizational change projects – be it a process re-engineering, an ERP implementation, a merger or a downsizing operation – you will be selling lemonade as well. Only in this case the lemonade is called 'future state'.
Resistance to organizational change is the way lemonade buyers come to your market. If your lemonade is of good quality an invisible hand will be there to help you. However, if the opposite is true, no matter how hard you try, people will just see trough your phony slideshows, social media campaigns, posters, advertising, newsletters, training and management speak.
In business bad lemonade is not bought and you go out of market, period. In organizational change we tend to 'be right' instead of 'in relationship' when the lemonade is bad so we push the initiative so hard that the resistance goes underground. Unlike customers, employees have no other choice than to buy your bad lemonade. That is where stinking indifference starts – sucking every last drop of energy out of your people.
The moral of this article: don't abuse change management activities to repackage and advertise bad lemonade. If the lemonade is bad, be straight about it. Work on the lemonade instead of accusing the buyers. Use change management activities to bring about involvement and participation that triggers an invisible hand.